Because of our personalized approach to coaching and adaptation of our courses, we work with individuals by application only. 
We get results faster than traditional methods because we can intervene at the core of the problem. As certified reiki healers and life coaches, our signature "Heal, Cleanse, Ascend" coaching approach, will help you identify root causes to blockages, mindset flaws, and limiting beliefs that are keeping you from achieving your maximum potential. 
This is the expertise we bring to our clients and hope to bring our modalities to you as well.
We Work With Highly Productive Individuals.
We work with people who wish to become highly productive, efficient, and happy in their lives. We look at each individual's situation through a holistic lens and help them design a lifestyle that fills their mind, body, and soul with purpose and intention.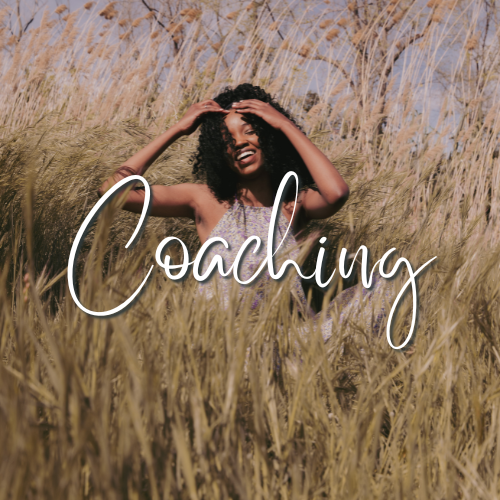 This is For You if You Are Dedicated to Structuring Your Day & Getting One Step Closer to Your Higher Self!
Would it be worth it if you could collaborate with someone who can help you gain insight in emotional intelligence?
Wouldn't it be worth it if you were able to consistently attend a group that encouraged you to hone your relational skills while seeking spiritual influence?
Would it be worthwhile if you were healthy and productive in both the physical and spiritual realms and had a community just as committed as you are to your spiritual, emotional, and physical wellness?
Would it be worthwhile if you could live your life knowing that you were on track with your soul's calling? 
If the answer is 'Yes!' to any of the above questions, then you are ready to take the leap and join our
Facebook group,
where we create connections and build a community around our signature coaching model (and tag line) of
Heal. Cleanse. Ascend.
Ready to do some self-discovery and personal growth on an exponential level? Then, Book your no-obligation discovery call with us. Click on the button below.
YAS!! You Booked Your Call! But, What Next?
Follow Us on Facebook & Join Our Group!
This community is for healers, practitioners, waymakers, mothers, and anyone interested in bringing an aligned perspective to the importance of healing, transcending, and ascending in a holistic way.
Are you the friend that assists other people in transcending or waking up to their re-occurring problems, but your personal growth appears to be at a standstill?
Then it's your time to shine! We are offering a 12-week 1-1 coaching program where we'll delve into identifying categories in your life that need attention, establishing a growth mindset, and building skills around self-discovery, emotional intelligence, relationship intelligence, and boundary work. We co-create strategies that allow your activities, habits, and routines to transform into actions that will build a compound interest effect on your newly designed life.
It's time to take your own transformation from the backburner to a high priority!
It's your chance to say YES to peace, power, and purpose in your life!
It's your turn – and you're ready for it! Now is the time to join!
Let's get started!
You Know You Should:
Eat Better
Walk More
Find Purpose
Listen More
Love Yourself
Reach Out
But You Feel Like You're STUCK on A Hamster Wheel.
Imagine how it would feel to work with an authentic and knowledgeable group of holistic, health & wellness, coaches and mentors ?