In 2017, Rachel launched rachelherrea.com and milspomillionaire.com as small little micro niche blogs that offered tutorials and resources for her communities. 
The micro niche blogs have grown into a nonprofit brand that houses a team of women with a passion in emotional intelligence, relational healing, growth mindset, & holistic lifestyles. 
We operate from a place of curiosity, truth seeking, and inquisitive discussion. 
We aren't afraid of opening discussion around what was once called 'taboo' or 'unmannerly.' We discover old and new trends that will help you align your life- and we are happy to be the way-makers of any transformative journey.
Let Us Help You Design An Aligned Life
Take what resonates and leave the rest. 
We are committed to offering diverse, alternative, and impactful reads so that you can create a transformative journey that feels aligned for you. We are huge believers in living a life that is authentic in every way. And that means taking certain practices and traditions that fit you and your lifestyle. 
Most people look back on their life and wonder what they could have accomplished if they'd only been
Read More »
Dr. Joe Vitale, motivational speaker and author, often says: "the fastest way to get where you want is
Read More »
We recommend what we love and what we know works best for us through our experiences. Your trust in us is of the utmost importance and so we report with full transparency. You can look for articles tagged with #affiliate or read our full affiliate disclosures here.
We Offer
Coaching
Courses
Retreats
Products
We are on a mission to educate our communities in developing Emotional Intelligence for them and their children and using relational intelligence to maintain and heal relationships.
We want to bring every single community member into a consistent growth mindset so that they are capable of thriving beyond their time with us.
Clients like you are changing the world! Proceeds from every purchase will help sponsor someone into  one of our signature programs.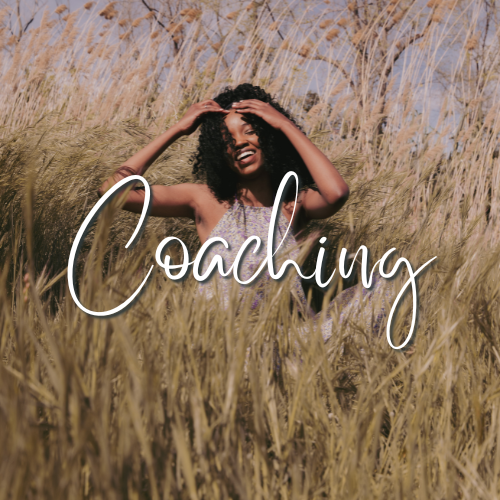 Social
Impact
Statement
Mission
We are committed to changing communities and breaking generational cycles. 
That is why we are offering free courses and 1-1 services to at risk populations including but not limited to : victims of domestic violence, foster care populations, migrated workers, and teen parents.
When you purchase a product or package from us, the proceeds will sponsor at risk populations to receive the same product or service.
What People Are
Saying
Loving
Feeling
Thank you to all of our clients and customers who have helped us refine the process.
Thank You for helping me find clarity and purpose in my new mom role. I felt very lost and had little support with my new born and your 1-1 coaching offered me time, space, and accountability around routine building and parenting hacks that help me thrive day to day.
I have ADHD and Autism tendencies and had a really hard time finding my way at work and school. You coaching around relational intelligence helped me understand how to gain perspective and what questions would be helpful in common work settings. Thank You for taking the time to help me be more confident with other people.
As a foster mom I needed the tools to be more aware of my foster kids and how they see the world. Your parenting techniques and communication style was so eye opening. You brought strategy to managing some really big emotions and my kids are finally seeing that I can be fun, playful, and compassionate. I don't yell anymore!
You helped us gather resources, and support communities while doing the work necessary to up level yourselves, your families, and your communities. We love you for it!